1 :: Together Again – There is so much excitement inside of me my heart feels like it could burst! My husband is finally coming home after being away for two and a half months!!! I feel kind of like a wuss because this "mini deployment" really wasn't all that long… but it sure was hard. I had grown so used to having a companion through life that I had to re-learn how to live my life when he was gone. I am also ecstatic that he's coming home in time for the 4 day Labor Day weekend! Such a blessing…
2 :: Back to Black – Every girl needs a pair of black patent leather stilettos. It's a staple… kind of like the little black dress. So to encourage and inspire, I have compiled a list of the greats that I feel have done a rockstar job in their rendition of the black stiletto pump. Gives you something to reach for doesn't it? Huge thanks to Neiman Marcus for supplying these beauties in their stores and online!  Click on an image to shop online! 1) Christian Louboutin – So Kate Patent Leather Point-Toe Pump $625.00 2) Prada – Patent Pointed Toe Pump, Nero $650.00 3) Jimmy Choo – Agnes Pointed-Toe Patent Pump $575.00 4) Miu Miu – Glitter-Sole Patent Pointed-Toe Pump $590.00 5) Manolo Blahnik – BB Pearly Patent Pump $595.00
3 :: Bursting with Flavor – I'm hankering after savory recipe's these days. This usually means I turn to thai food or indian cuisine. Check out these yummy solutions to add some flavor in your diet! Click a photo to take you to the recipe and  be sure to follow my "Yummay" board on Pinterest! 1) Traditional Naan Bread 2) Crunchy Shrimp Dim Sum 3) Pad Thai 4) Chopped Thai Chicken Salad
4 :: Happy-go-lucky Folksy Tunes – The end of summer usually leads me to folksy music to propel me through those lazy sunshine afternoons where the air is thick and time seems to stand still. Pass me the sweet sun tea and the peach cobbler! Check out these finds that made it to this week's editing playlist! Click on a cover to take you to Amazon. 1) Far Away Blues – Joe Purdy 2) Cinderella – Langhorne Slim 3) Hold On – Jamie N Commons 4) Atlas Hands – Benjamin Francis Leftwich 5) Lay Me Down – The Oh Hello's 6) When I Was Younger – Liz Lawrence
5 :: A Love Everlasting – I had the exciting privilege of photographing Kari and Brian's engagement session this week! They will be featured on the blog soon when all the editing is finished, but I couldn't resist sharing this one with you all. The weather was so perfect for their session complete with this fabulous sunset. Every couple should have a photo like this!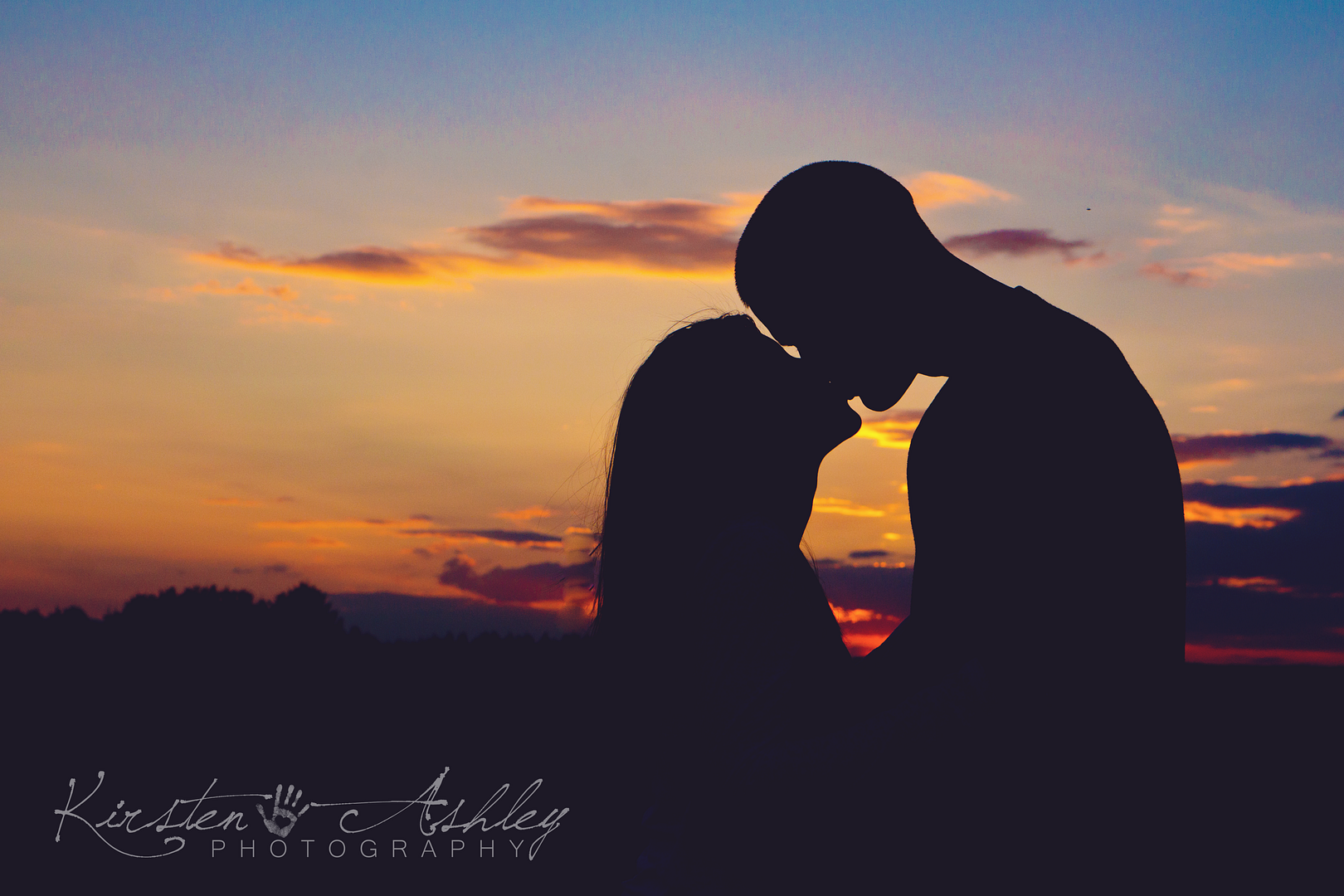 That's all for this Monday! Hope this inspired you to start your week refreshed and ready to conquer. Don't forget to come back next week!
 Hit the subscribe button to the left to receive the Kirsten Ashley Photography Blog in your email whenever it's posted! Like this post? Hit the like button or leave a comment to show some love!