1 :: Brotherly Love – This week my brother arrives in Germany!!! I cannot even believe it. We haven't seen each other in two years…. which as I've mentioned before is entirely too long. The kid's practically grown up already…. crazy! There will be some seriously epic P & K adventures going down in the next six weeks. Woot! I really love it when we have guests because they remind me of all the things I was in awe of when I first got here. Things that I don't necessarily  take for granted now, but have become such a part of normal life that I don't think about them anymore. Dad says I should video his reaction when he gets off the plane… I'm going to try my best, but it can be a rat maze at the airport so I'm crossing my fingers. So lookout Germany…. the better half of the Tudor siblings arrives shortly!
2 :: Travel Season – Due to family being in town for the next six weeks, Monday In A Moment will be a bit sparse as will your daily updates on KAPD. I guarantee you that by July, I will be back with a vengeance and some seriously awesome photos of all our travels.  Thanks for your understanding as I spend these precious moments with my family as I don't get to see them near enough.
3 :: Last Week's Social Recap – Here is last week's Social Media Recap just for you! The colors are getting brighter…. can you tell we're changing seasons? Be sure to follow me on Facebook and Instagram to get your daily dose of KAPD!
4 :: #LongLivePrettyMail – Y'all know I'm obsessed with pretty mail. So for the next several months I will be trying out different lettering styles to offer through my company. The possibilities are endless and it's so hard to narrow it down to even ten styles! Then of course the lettering style differs from the overall composition and address placement, which means my creativity gets to have an absolute ball. In the interest of sending small nuggets of delight through the mail I am swapping snail mail with everyone I know. If you have ever wanted a pen pal, look no further than right here! If you are interested in receiving a Kirsten Ashley Design original, write me at the following address :: Kirsten Wollschlager PSC 1 Box 205 APO, AE 09009. This lovely ombre cascade envelope is headed to my lovely friend Ana in Spain! I can hardly wait for her to receive it! I was super psyched that the technique I wanted to try worked perfectly!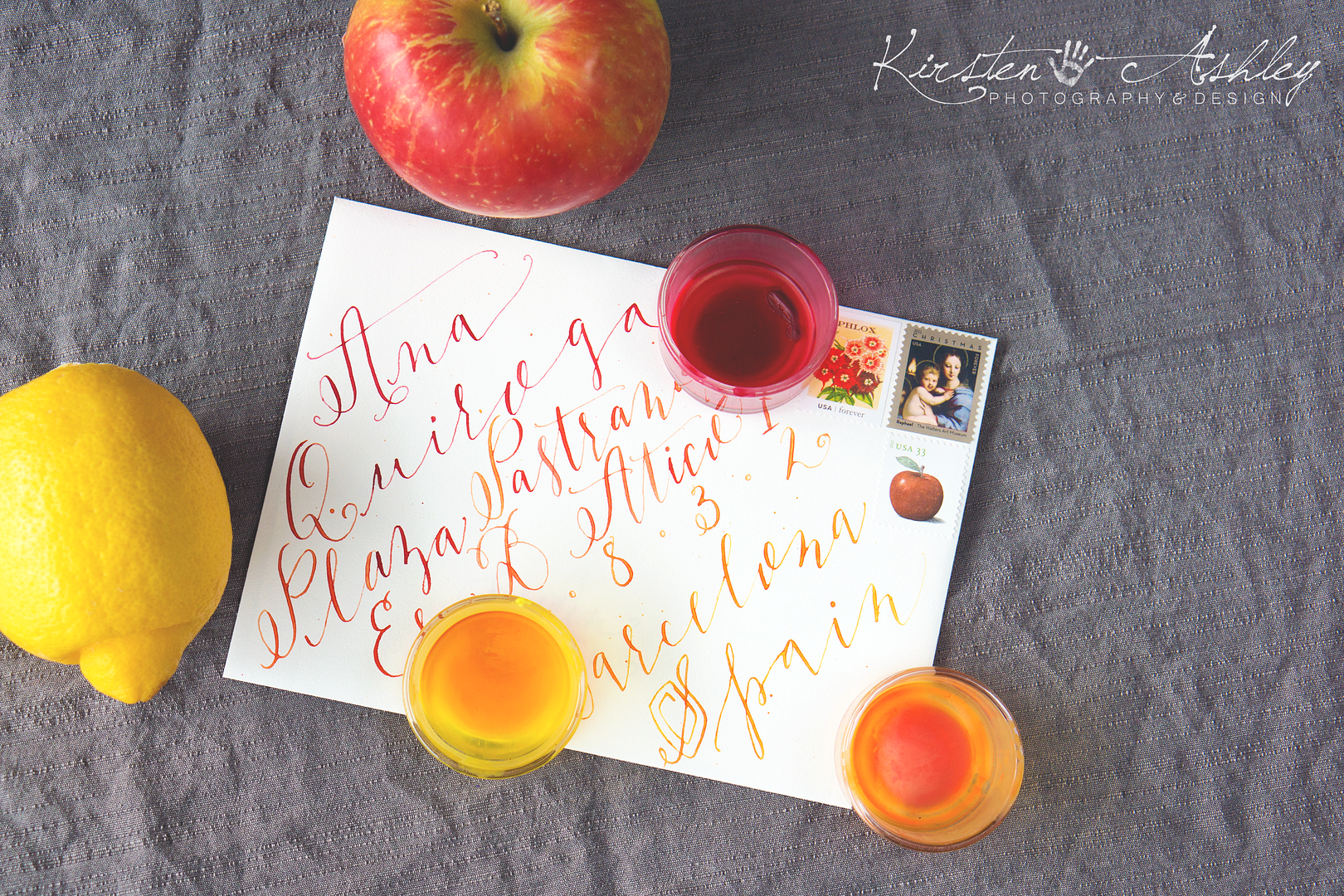 Happy Monday Ya'll!!! It's my hope that Monday In A Moment brightens the beginning of your week so you can power through to the end!
Hit the subscribe button above to receive the Kirsten Ashley Photography Blog in your email whenever it's posted! Like this post? Hit the like button or leave a comment to show some love! Emails not your thing? No problem! You can constantly follow Kirsten Ashley Photography's blog with Bloglovin.