In honor of this week's Monday in a Moment being #20, I thought I'd change it up at little bit and share something fun from my weekend. My husband and I have been doing research on handguns lately. It's more of a wishlist as we won't be able to purchase one while we're in Germany, but eventually when we're back stateside we want to obtain a CCW. I've always wanted to be an excellent marksman, so to give me practice D has been taking me to the Rod & Gun Club on Vogelweh. The main purpose of this week's session was to test out the differences between the Sig P228 9mm and Glock 17C 9mm. Clearly as you can see in my photos, I favored the Sig P228. It's a well oiled machine. It's heavier than the glock, but I had more control over my shot and it fit my hand better.
The day at the range was phenomenal! We had cloudy skies but the rain held off and the temps were cool and comfortable. I much prefer to shoot at the range when there aren't many people there. Plus I'm less jumpy. That being said, there were very few people at the hand gun range the folks that were there were really nice. The couple next to us was shooting the 357 Magnum revolver. That thing is beast! I was so impressed with the wife that was wielding it as if to say "Yeah no big… I'm amazing." As always, D did waaayyyyyy better than I did. Allow me to add this to his list of never ending skills. Dude's a great shot, which makes me all kinds of happy. The great news is that even if it's raining, you can still shoot at the range. Definitely a plus since we've had nothing but rain and clouds for days.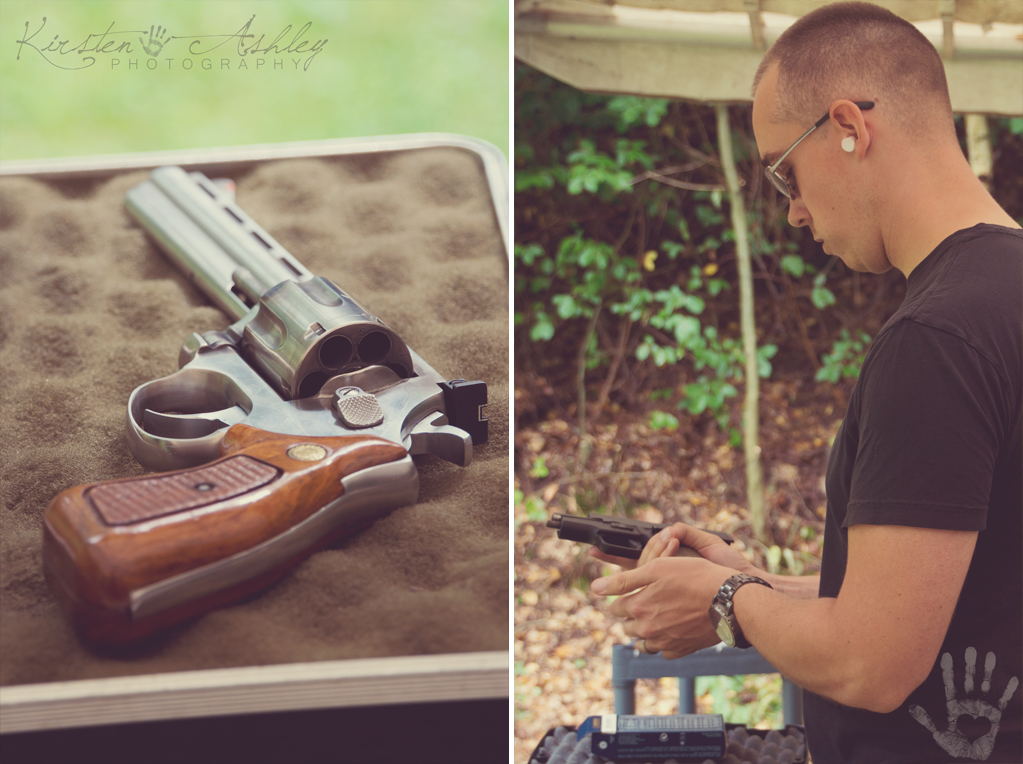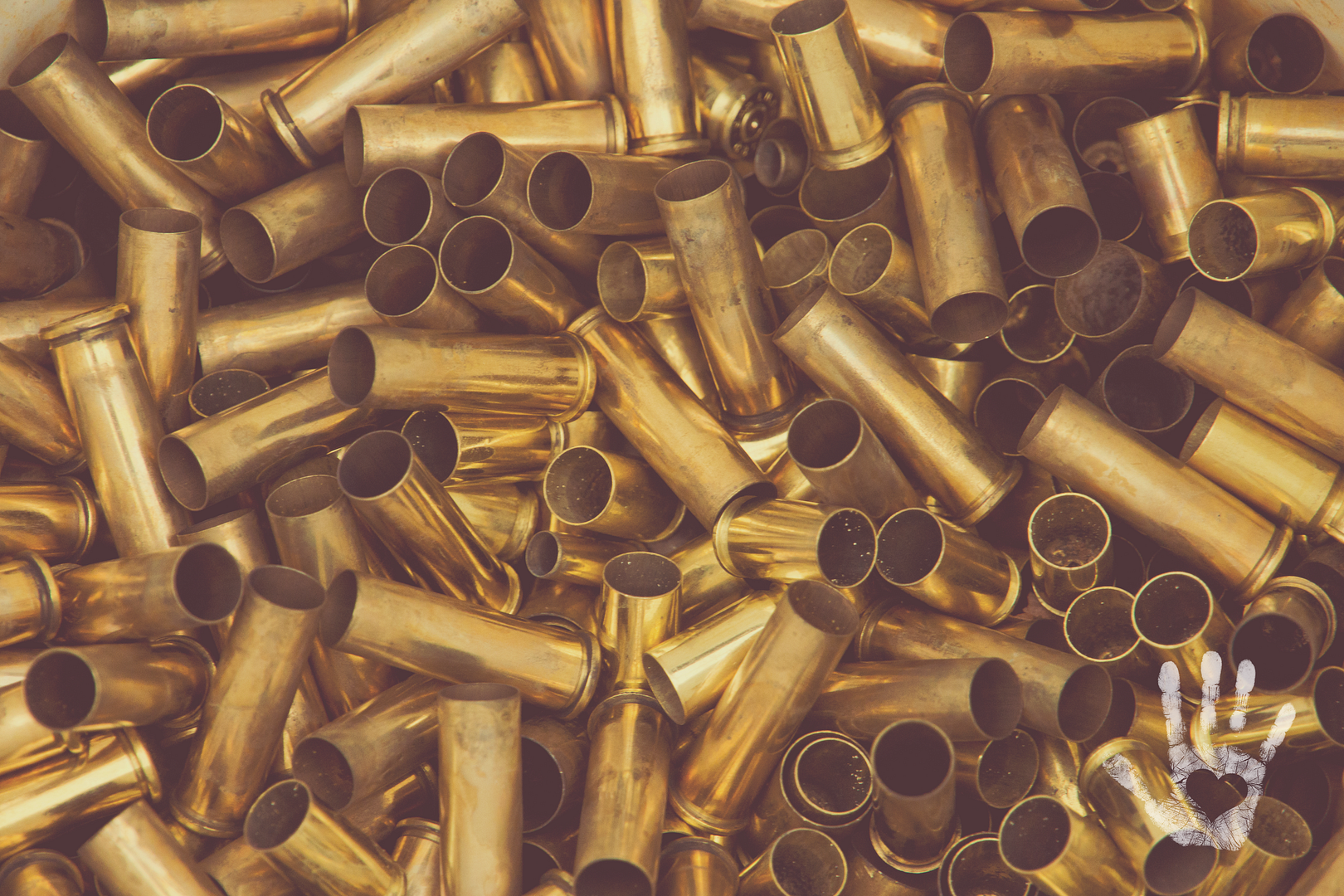 Thanks for tuning in this week! Next Monday I'll be back with the regular favorites including shoes, tunes, recipes and more! As always, happy Monday!
 Hit the subscribe button to the left to receive the Kirsten Ashley Photography Blog in your email whenever it's posted! Like this post? Hit the like button or leave a comment to show some love!