Welcome to the new blog circle theme for 2015! Two years ago I met a fantastically talented group of photographer ladies in Amsterdam during the Clickin' Mom's Clickin' Walk for 2013. I adored all of them so much and due to today's awesome technology we were able to keep in touch after the meet up. These women decided to create a blog circle and I excitedly accepted the invitation to be a part of something so globally awesome! Each month we will be contributing one blog post in accordance with the theme, and you as the reader can travel around the world to see what the theme looks like in the eyes of so many different cultures. Last year's theme was "Happiness Through My Eyes", which was a ton of fun to write each month, sharing what made me hyperventilate in excitement. This year the theme is "Home Sweet Home". I found this extremely applicable as I have just moved from Landstuhl, Germany back to Texas, my home state. Get ready to follow KAPD's journey while getting re-antiquated with being home and the hilarious and beautiful stories of moving somewhere new.
Once you have finished reading this post, feel free to follow the circle around the world by reading what home is in the eyes of my dear friend Jessica Aiduk on her blog "There and Back Again" who lives in Otterberg, Germany. She is a powerful crunchy mom, who continues to inspire me in every aspect of my life, including photography! Our friendship formed over a love for coffee, delicious pretty food, alcohol, & being high functioning type-A personalities. So go on! Visit her blog and show her some like & comment love!

This was the last photo I took of our home in Landstuhl Gemany. I LOVED this apartment. We had 4 bedrooms, 2 1/2 baths, and more space than I could ever dream of. We had a gorgeous view of the German forests living on the ninth floor and it was only a short walk in to town to get whatever I needed. Blissful sigh….
It was super hard to say goodbye to a place we loved so much. I think though, when life throws you out of your comfort zone, you become a better version of yourself… a stronger, more balanced, well rounded person.
You also start to figure out how misplaced your priorities are…. and how much "stuff" you have accumulated while staying in one spot. and ohmigosh did we manage to acquire alot of crap. D and I figured this out when we were house hunting in our new town of residence, Abilene, Texas. We realized we were used to having four bedrooms…. that's two guest rooms plus an office! By the grace of God, we managed to be eligible for a 3 bedroom, 2 1/2 bath, two story on Dyess Airforce Base. We took a leap of faith and chose to accept. Having sworn I would never live on base, this came as quite a shock to me…. but the proximity to the gym was a huge selling point. As was the two car garage, AND I'd have an office!
After being homeless and bouncing back and forth between families over the holidays for a month, we FINALLY had a place to call our own! I was overjoyed, relieved, tired, & thankful. No matter how you slice it, moving is hard. It's stressful and draining and ugly. But there is something so beautiful and rejuvenating about coming out on the other side. We had made it back to Texas, and everything was actually going to be okay.
Being back in Texas the USA has been surreal. It's been two and a half years since Dana and I were back stateside. Everything is faster and flashier… the cars are HUGE… and the commercialism is enough to make your head spin. D and I had constant headaches for the first two weeks of being back. You also feel like your hearing is super sonic, because you realize you are listening in to everyone's conversations because they speak English. Going to a restaurant was insane because I couldn't tune it out… I was out of practice. Welcome home!
I have been experiencing a profound longing for things I had known in Germany, but the most hilarious part is the quirky things that you get used to when living in foreign country that are just plain different back in the USA. So, as comic relief to all the hardship, here is my list of things I noticed and had to re-adjust to upon returning home.
The light switches are higher in the states. I am used to reaching around walls to flip a light switch and imagine my surprise when I have to hunt for it for a solid minute only to realize it's much higher than I'm used to. It's enough to make you think you're losing your mind.
The keys are inserted flat side down. In most places in Germany the flat side is up. Welcome to opposite world.
Exit doors swing out again. Traditional egress code did not exist in Germany. In fact, most doors swung in! I got so used to this that I am now the idiot that pulls instead of pushing.
OMIGOD. THE SUN!!!!! I am blinded on a daily basis by the brightness of Texas. It's been WAY too long since I have had this much Vitamin D on a regular basis! AND… it's JANUARY!
Did the cars get bigger? Seriously. I feel like I'm driving on the highway with a fleet of massive whales.
Speaking of highways, five lanes across?? On one side?!? WHOA. I forgot how big highways are here. and how high they go in a maze of concrete interlaced ribbons.

Slow speed limits.

Holy take your lead foot off the accelerator Batman…. We're not in Deutschland anymore….
Texas is FLAT. omg. I don't remember it being this flat. EVER. It's like I'm seeing it for the first time. Where are the mountains? Where are the trees? Where is all the GREEN???  You'd think I had never been to this state, more less lived here for most of my life.

All people do in America is buy things.

I realized this while touring the metroplex when my husband leans over and asks me "Is there anything to do in Texas besides go shopping?!!?!?" Ha.
So. Much. Space. Everything is so spread out here! I had forgotten…. it's no wonder everything is bigger in Texas.
Options. Too many options. From the grocery stores, to the restaurants… you are constantly overwhelmed with choice to customize and get exactly what you want. Or it's an indecisive person's hell with more options than they know what to do with.

Everything is just SO easy.

What? You mean I can go to a store and get exactly what I need to finish a project? I can seriously check the five Target's in the area if one has something out of stock? OMG the convenience! It's going to make me lazy….
Faster mail. All hail the closeness of the USPS! I can order something online and it's delivered to my door in three days. Max. *blank stare of shock and amazement*
Dear sweet Mexican food, how I have missed you. Enough said.
The stars at night are big and bright…. I have dearly missed Texas. In every way. It's good to be home!
Our belongings arrived this week and I have never been more thankful to have a chair to sit in. We had been in the house for a week without furniture, which was completely do-able, but rough. A leaky air mattress, no chairs, no internet, 10 gig of phone data, and seven days later we were super grateful to see our belongings being unloaded. Now we have the crazy mess below to contend with, seemingly a million boxes to unpack, and a serious round of purging to go through. On the plus side D and I have been finding things that we thought were lost in the move to Germany! W00t!
The good news is that Germany will forever be with us no matter where we go. I may be home, but I'm definitely not the same girl I was when I left three years ago. A little older, a little wiser, and that much more experienced. I am amazed at how life molds you through experience and those you interact with. I greatly look forward to what this year brings for D and I. KAPD is officially registered in Abilene, Texas and will re-open soon! Thank you Lord, for this beautiful life!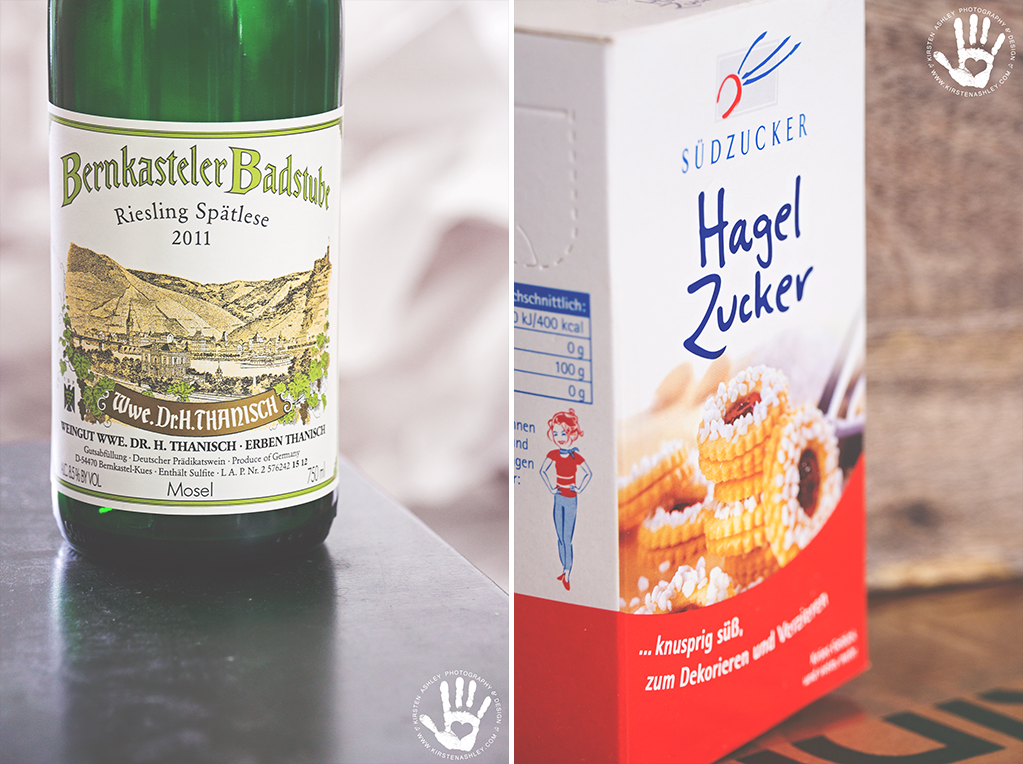 Don't forget to follow the circle to Otterberg, Germany and hear all about "Home" through the eyes of Jessica Aiduk on her blog "There and Back Again".
Wishing everyone a beautiful end of the month!
Did you know that you can have posts from Kirsten Ashley Photography's Blog sent directly to your email? Be sure to sign up here! Emails not your thing? Then check out Kirsten Ashley Photography's Blog on Bloglovin! Here you can follow along just like on the old Google Reader and never miss a post!