The holiday season is officially upon us! This means I am in the throws of packing up everything we own to move back across the ocean to the great state of Texas! This will probably be my last post from Germany as we leave next week. The movers come on Friday and we are shipping our car this week and it just seems that time is slipping through my fingers like sand. There are so many people I am going to miss here as well as our lifestyle and apartment, but it's time for us to enter that next phase of life.
The GOOD NEWS is that December's Freebie is now available for you to download and use on your digital device! Who doesn't want a little sparkly holiday cheer on their phone or iPad? I designed this months freebie to remind us all to be happy this season, even if things are hard or you run into that string of bad days. So if you love the calligraphed stylings of KAPD, be sure to check back in January for a fresh design to start the new year!
To get your seasonal fresh beautifully lettered lock screen wallpaper simply follow the steps below:
Click on the i-device images below.
Save the .png file to your computer or directly to your phone
If you have saved the file to your computer you can transfer it to your phone using Drop-box or iCloud.
Go into your settings -> Wallpapers & Brightness
Select "Choose New Wallpaper"
You can then select the image from your "Camera Roll" or "My Photo Stream"
Resize in screen to whatever size you wish and hit "Set"
You can then select "Set Lock Screen"
Viola! All Finished!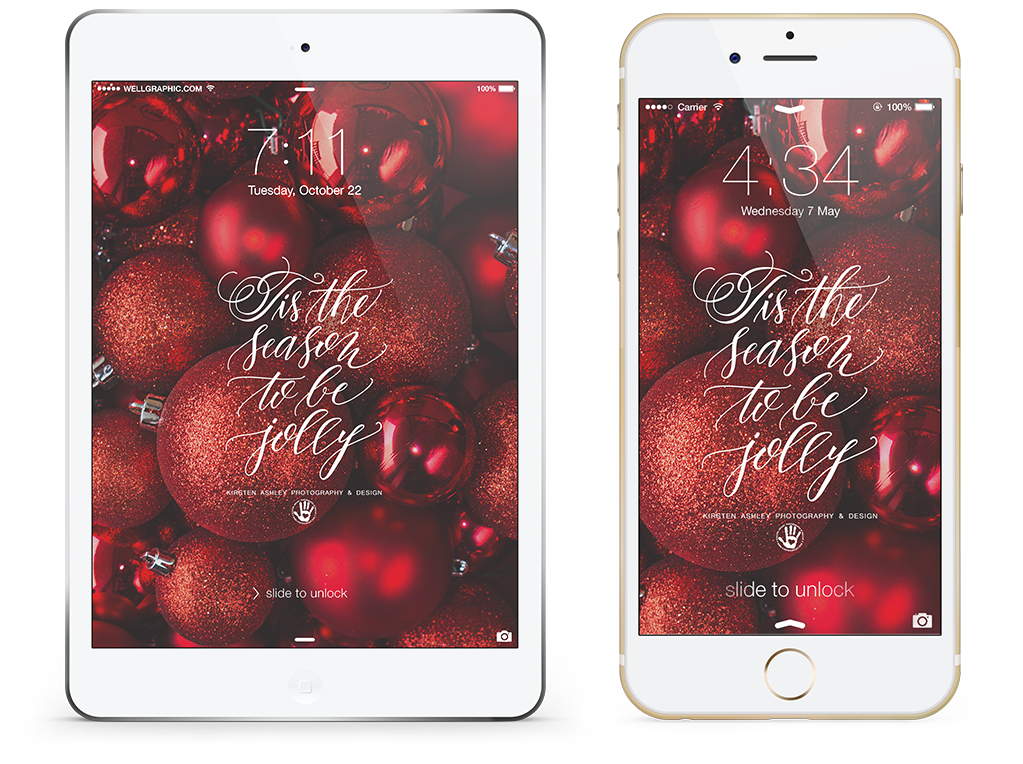 Be sure to click the image above to get your free holiday wallpaper download! I am super excited to be able to bring you something new each month and hand it to you FOR FREE! So go on, rock this month's wallpaper like the glittery holiday trendsetter you are! If you have any questions, concerns, or need help, please leave a comment or email me at kirstenashleyphotography@gmail.com.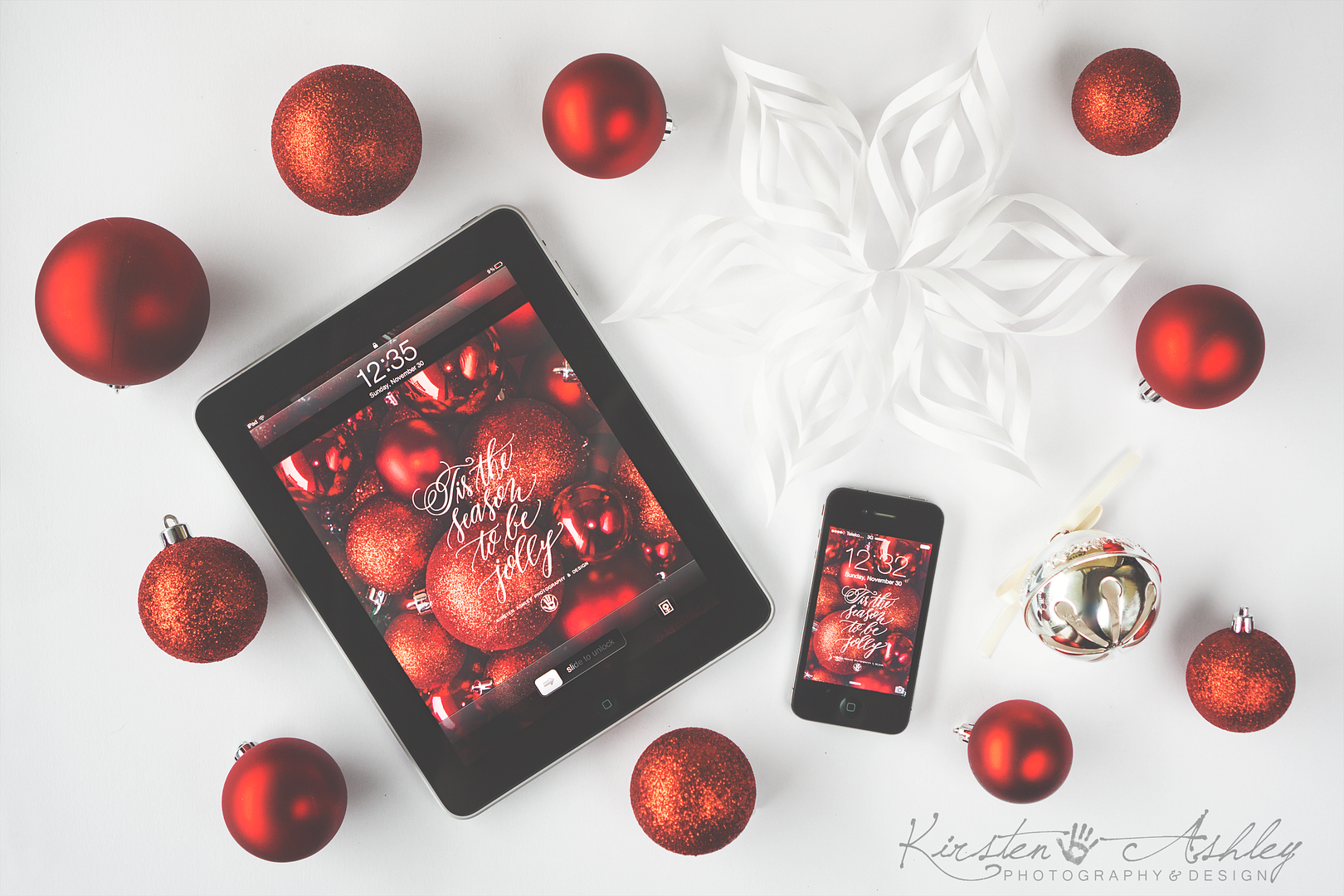 Until next months freebie, enjoy! Wishing all of you fabulous folks out a marvelous holiday season full of family, warmth, and blessings!