Hello April!!!! In honor of spring, I thought I'd break out the florals for this month! My office is currently swathed in fresh blooms. Blush rose is such an "in" color this season for weddings and fashion alike. Add a little pastel blush to your everyday with this month's digital freebie!
This month's quote is all about perseverance. So often we wonder, "Why all the struggle?". The answer is to build strength. So if you're in the middle of fighting the good fight right now, keep on keepin' on… KAPD is right there to help fuel your fire!
To get your seasonal fresh beautifully lettered lock screen wallpaper simply follow the steps below:
Click on the i-device images below.
Save the .png file to your computer or directly to your phone
If you have saved the file to your computer you can transfer it to your phone using Drop-box or iCloud.
Go into your settings -> Wallpapers & Brightness
Select "Choose New Wallpaper"
You can then select the image from your "Camera Roll" or "My Photo Stream"
Resize in screen to whatever size you wish and hit "Set"
You can then select "Set Lock Screen"
Viola! All Finished!
Click the image above to get your free April lock screen wallpaper download! I am super excited to be able to bring you something new each month and hand it to you FOR FREE! So go on, rock this year's latest wallpaper in spring green delight! If you have any questions, concerns, or need help, please leave a comment or email me at kirstenashleyphotography@gmail.com.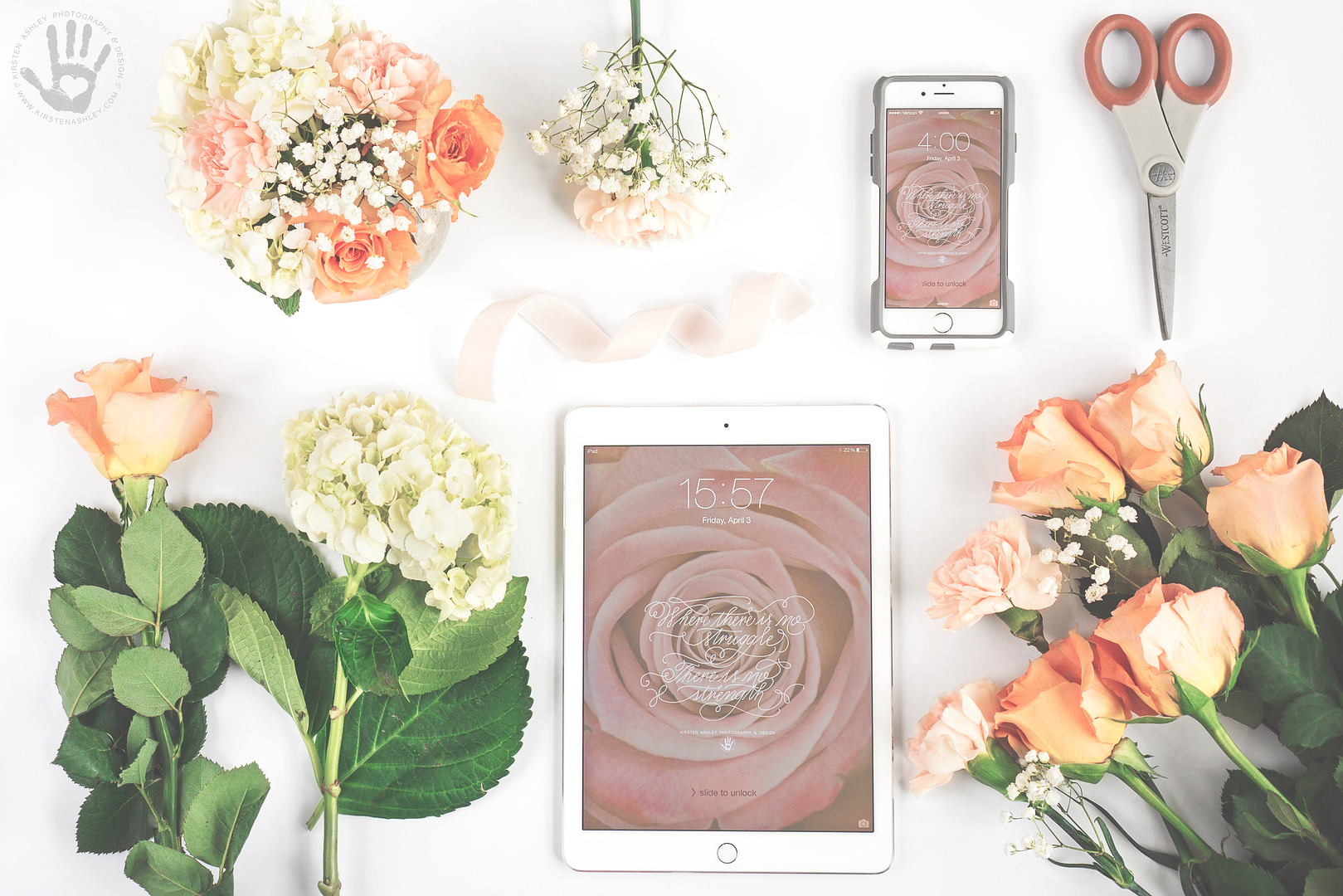 Until next months freebie, enjoy! Wishing all of you fabulous spring full of fresh flowers and pastel colors!